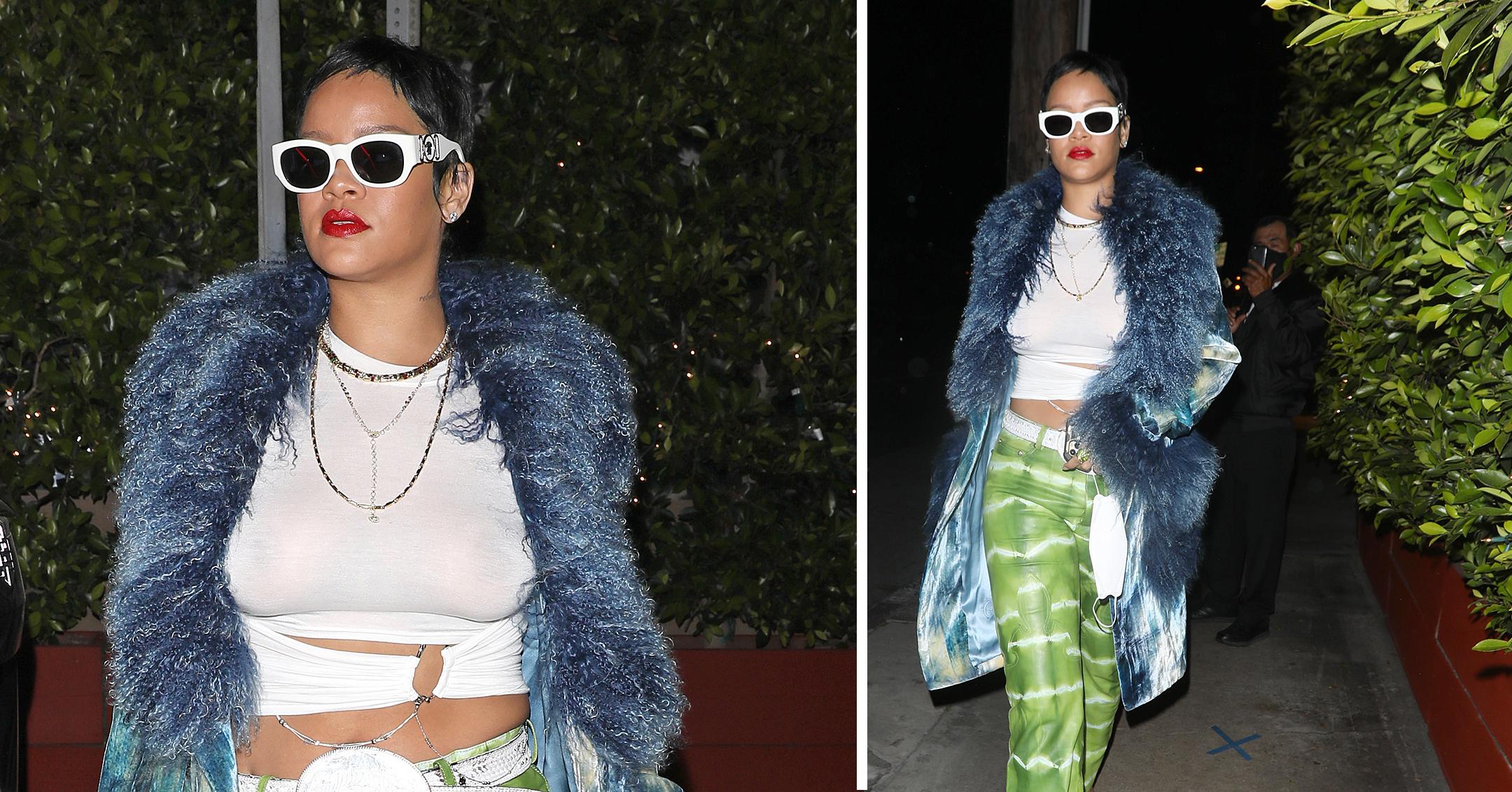 SOS! Rihanna Just Debuted A Fresh Pixie Cut — See Photos Of Her Short & Sexy Hairstyle
Article continues below advertisement
Scroll down to see the star's new look.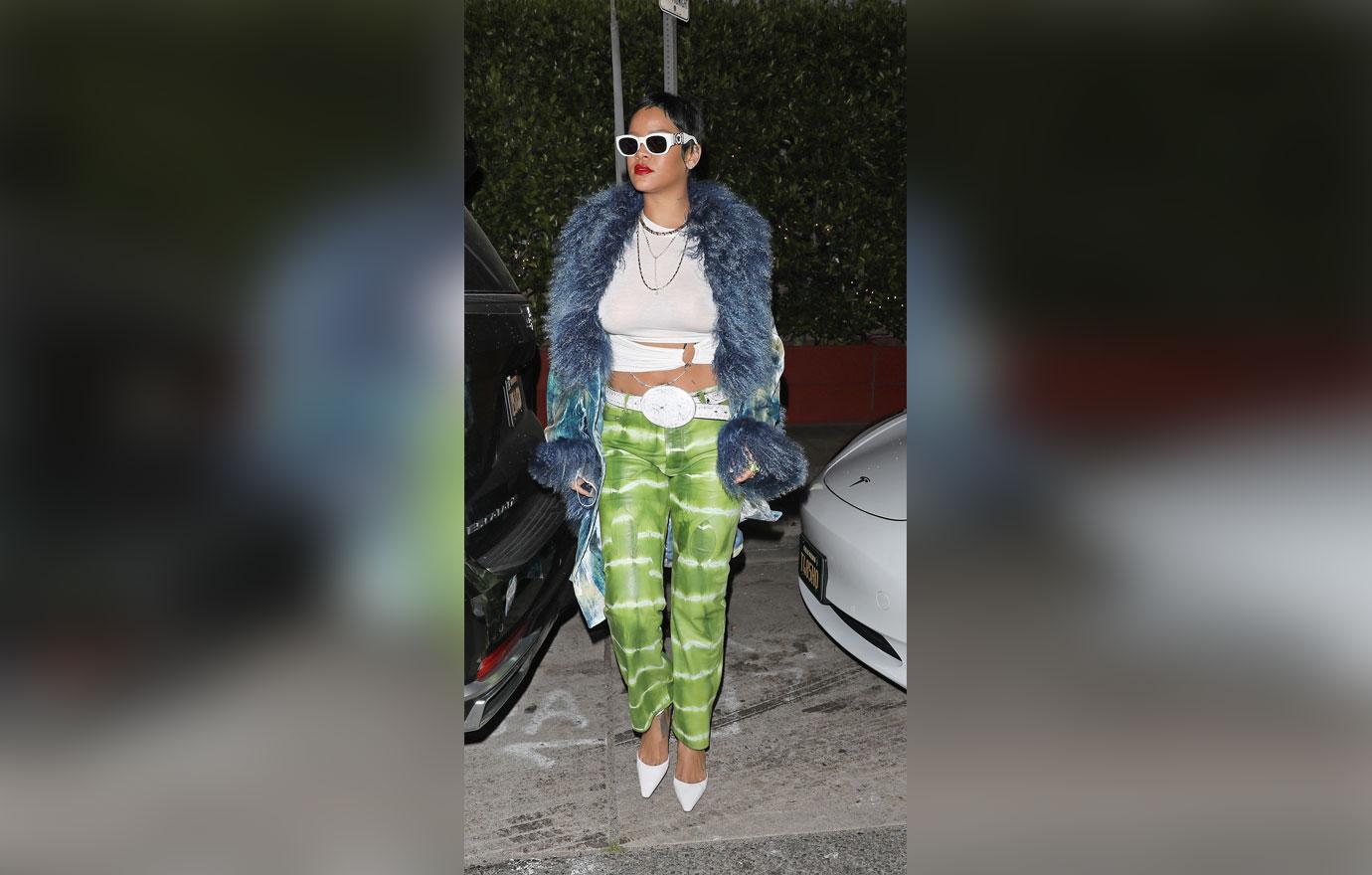 Looking as fierce as ever, RiRi donned a cropped white top, custom tie-dye green pants from Chrome Hearts and a vintage blue Dior jacket that featured feathery cuffs. She added a pop of white with her accessories, which included a pair of pointed-toe Attico heels, oversized belt buckle and thick-framed Versace sunglasses.

The Instagram account Haus of Rihanna noted that she donned jewels from Eleuteri, XIVKarats and Elizabeth Gage.
Article continues below advertisement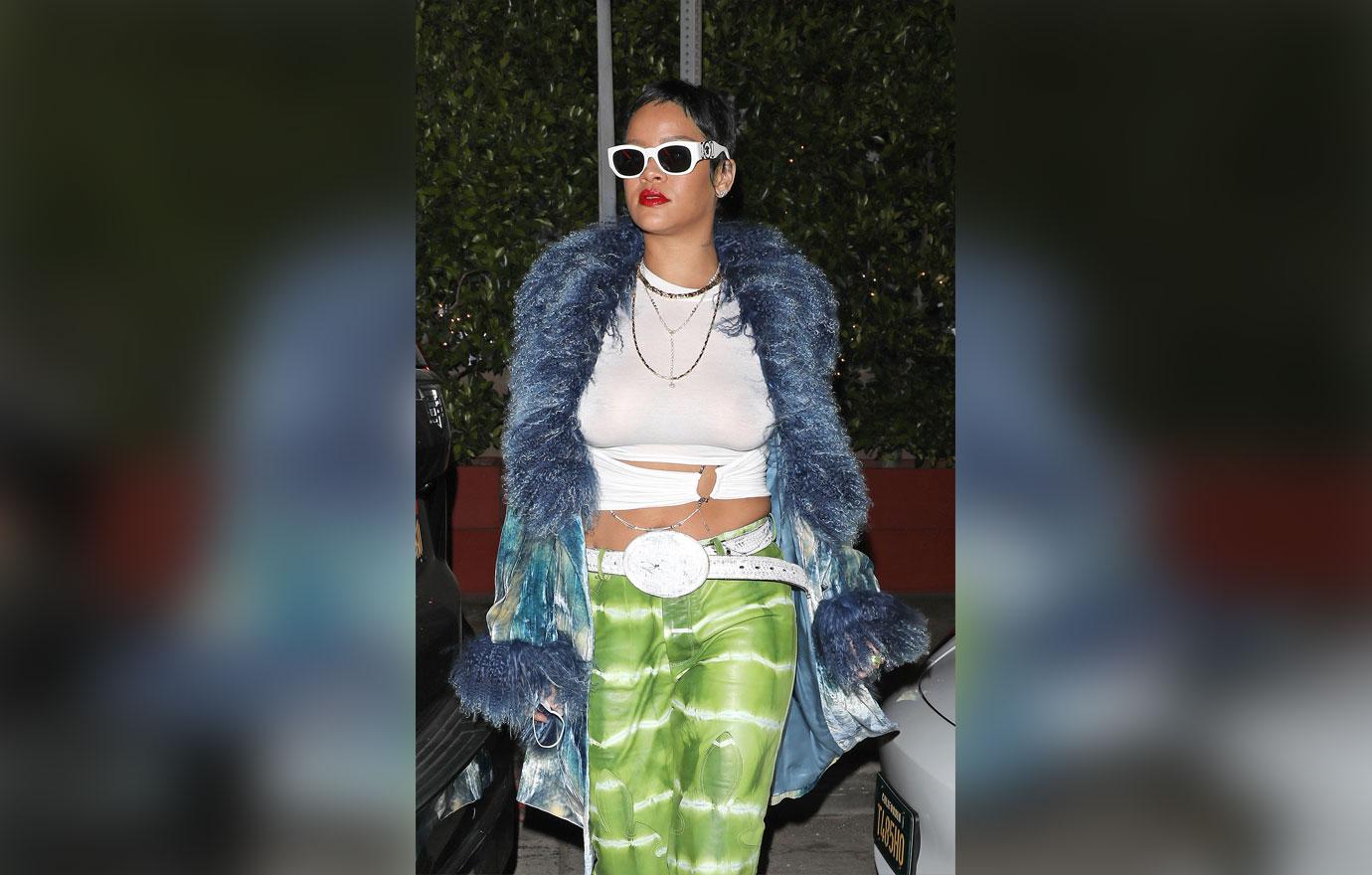 One cool chick! The Fenty Beauty founder was previously rocking a mullet-like hairstyle, but this isn't the first time she's had a pixie cut, as she embraced the short look in 2008 and 2012.
The "Wild Thoughts" singer revealed the drastic chop is something she's been wanting to do since she was a teenager.

"The only thing my mom didn't let me do was dye my hair black and cut it short. I'd wanted to do that since I was 14 and she was like, 'No, not having it,'" she recalled in 2019. "So instead, I tried putting on burgundy extensions and I got sent home from school. They told me to either take them out or dye it dark. I left school and went to town to buy some hairspray and spray them dark brown. I was like, 'I spent $70 on these extensions! I'm going to make them work.'"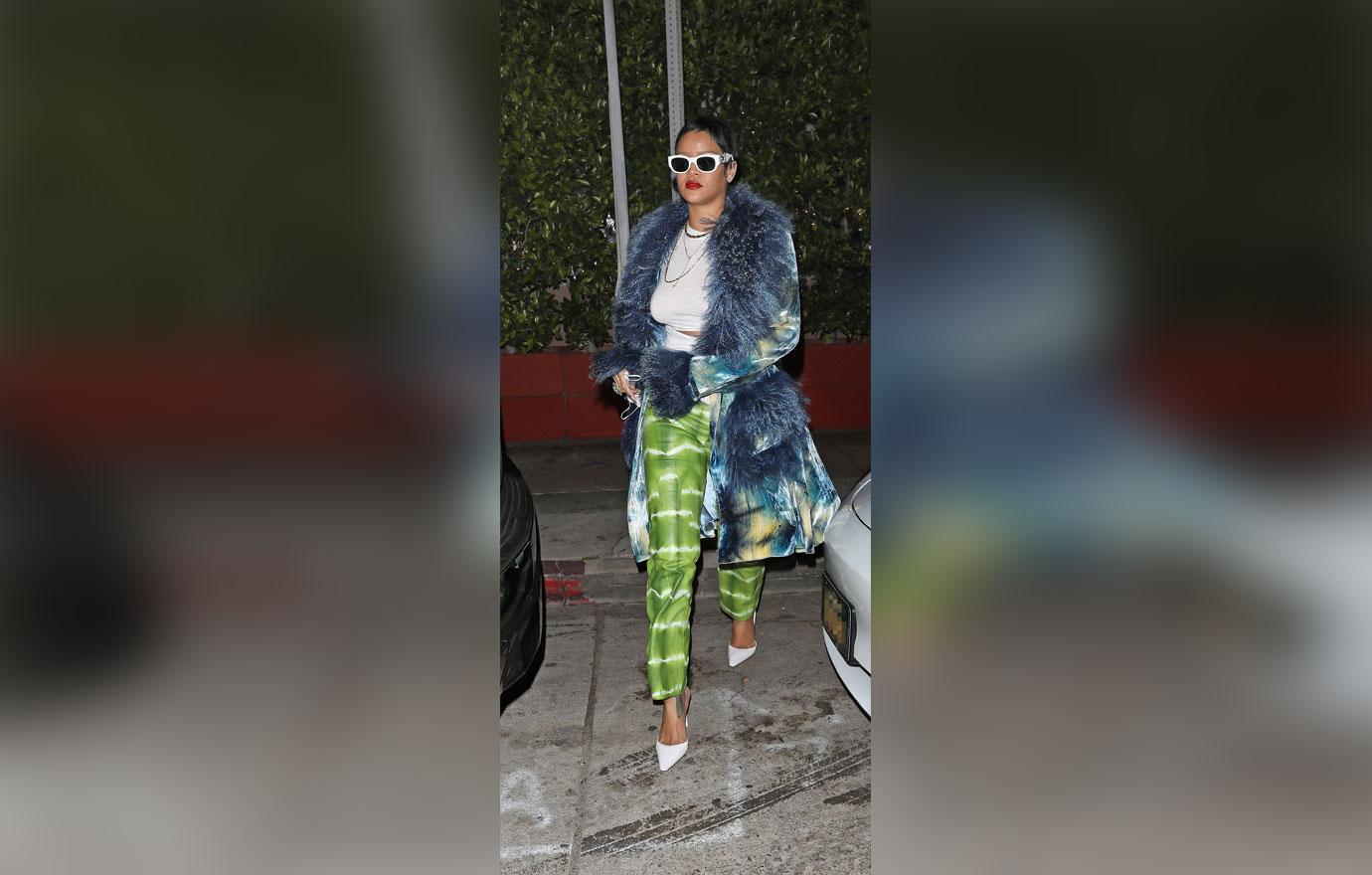 When it comes to designing pieces for her Fenty line, the star stays true to her own style.
"I'm not the face of my brand, but I am the muse and my DNA has to run all the way through it," she noted to Vogue. "I don't want anyone to pull up my website and think, Rihanna would never wear that."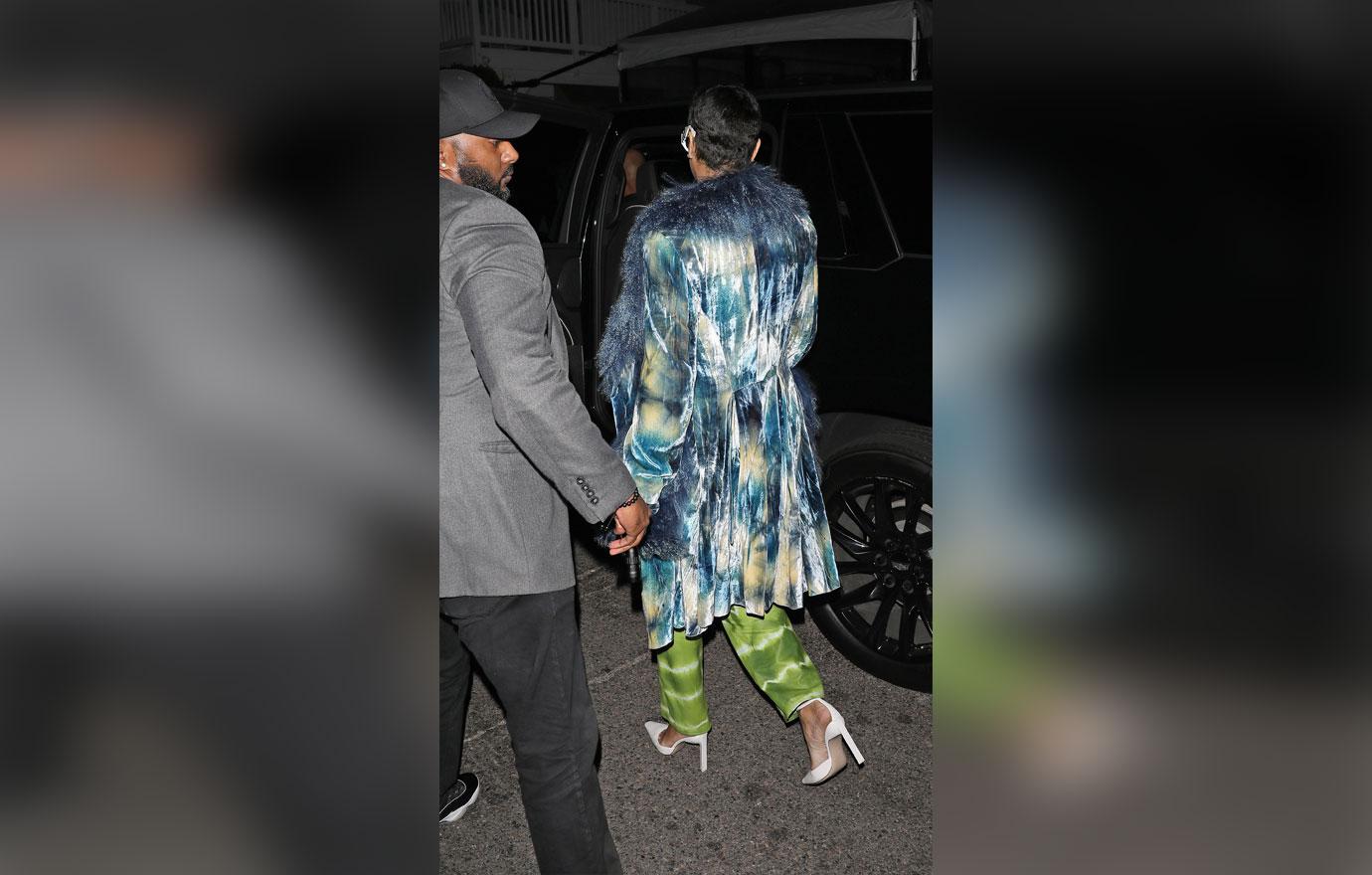 The back of the superstar's coat offered a better look at the unique design, which featured splotches of blue and yellow tones.
Just like the fun attire, Rihanna admitted that she prefers to mix things up. "It can be tomboy one day. It can be a gown the next," she noted of changing her wardrobe. "A skirt. A swimsuit."